How Five on a Bike's ActionCOACH journey doubled their turnover!
York Woodford-Smith, Founder and MD of video production company Five on a Bike, was one of my very first clients when I started as an ActionCOACH. Based in Prestwood, Bucks, Five on a Bike always set targets for the business, but were never quite able to meet them and never really understood the reasons why. In January 2016, the company had to take out a loan in order to cover payroll for their employees. So how did they go from this, to doubling their turnover? Feeling stressed and over-worked, York decided to act.
Because being in business should give you more life…
"I chose ActionCOACH because the systems they choose to use are really clear".Having completed the GrowthCLUB, ActionCLUB and Planning CLUB programmes over the past two years (York has been to every GrowthCLUB I've ever hosted!) and through the hard work and determination of York and his team, Five on a Bike has been transformed. Speaking of this, York says "We used to set targets and never meet them, and never understand why. Now we hit our targets every quarter this year and even readjusted our targets for the second half of the year and we're still hitting them!". With the right process and systems in place, York now knows exactly where his business is coming from, the profile of his customers and how best to communicate with them. In a little under two years, this has led to an increase in Five on a Bike's turnover from £110k to £240k!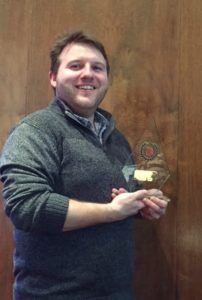 This success and continued progress has not only benefitted the business but also York's personal life. "ActionCOACH has given me the ability to have control over my time. I now take every Wednesday off, trust my team and processes, and I get to go swimming with my
son. A year ago, before I started this, I would never have dreamed of being able to do this".
"Just go for it!"
"If you're considering starting ActionCOACH, just go for it! I've seen some huge benefits in my business, and I feel much more in control of my time, money, processes and how I run my team. Most of all, embrace the challenges and drive at them hard and ultimately you'll
come out of it a winner!".
York Woodford-Smith, owner of Five on a Bike, puts it in his own words…